Larry Weaver Reviews
Need a clean, professional comedian for your next event? Read reviews of comedian Larry Weaver and be confident hiring someone with the experience and expertise to make your event a huge success.
Show: All (default), Associations, Chambers, Christian, Corporate, Agriculture, Construction, Education, Fundraisers, Healthcare
Paris ISD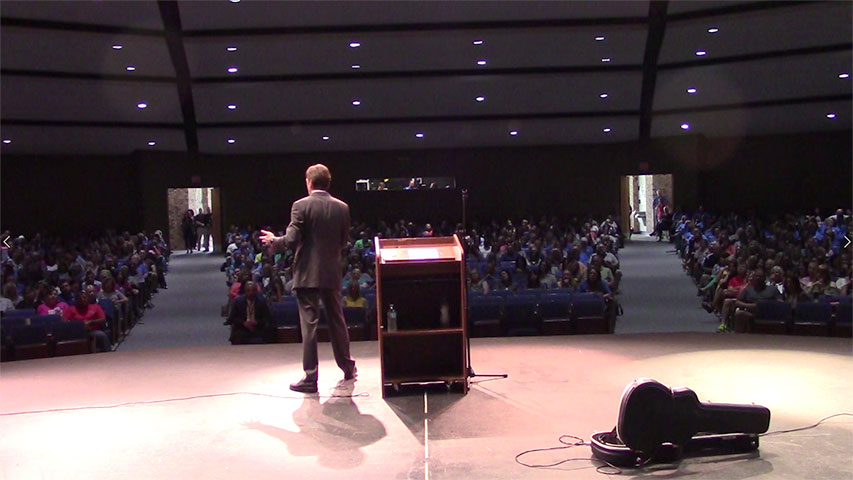 "We were glad to have Larry Weaver start the new year off for Paris TX County Wide Schools Districts. He did a great job." - Administrative Assistant to Superintendent, School System Convocation (Paris, TX) 8/16/2017
---
Grace Fellowship Church of God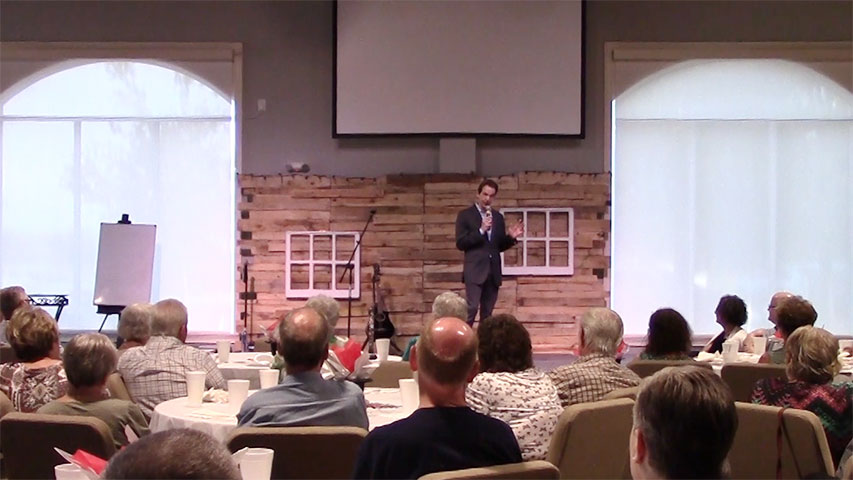 "Larry Weaver was great. Our senior adults enjoyed his down-home humor and audience interaction. He was prompt, professional, and his easy-going personality made him a joy to work with. The audience really liked his funny songs and guitar playing." - Church Treasurer, Senior Adult Night (Athens, GA) 8/4/2017
---
Adams Financial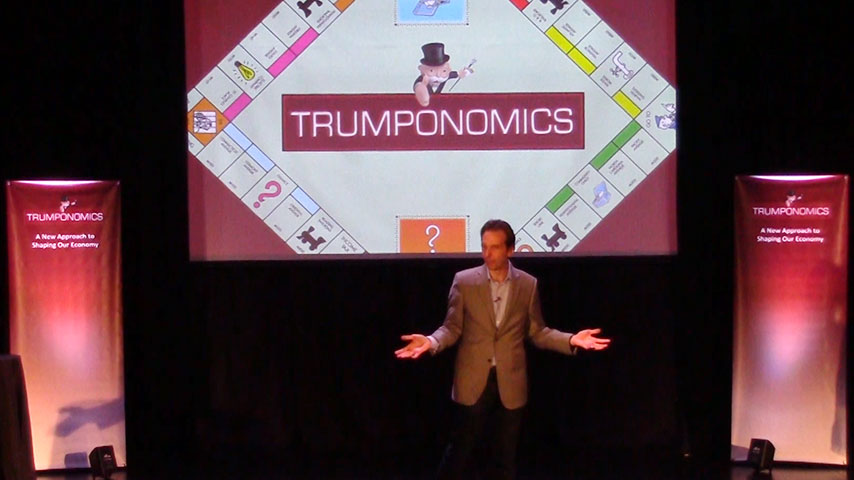 "Larry Weaver connects well with the audience. His material is funny and also classy, so you don't have to worry about people being offended. Great speaker / entertainer." - Financial Advisor, Client Appreciation Event (Cary, NC) 7/31/2017
---
Jonesboro Young Professionals Network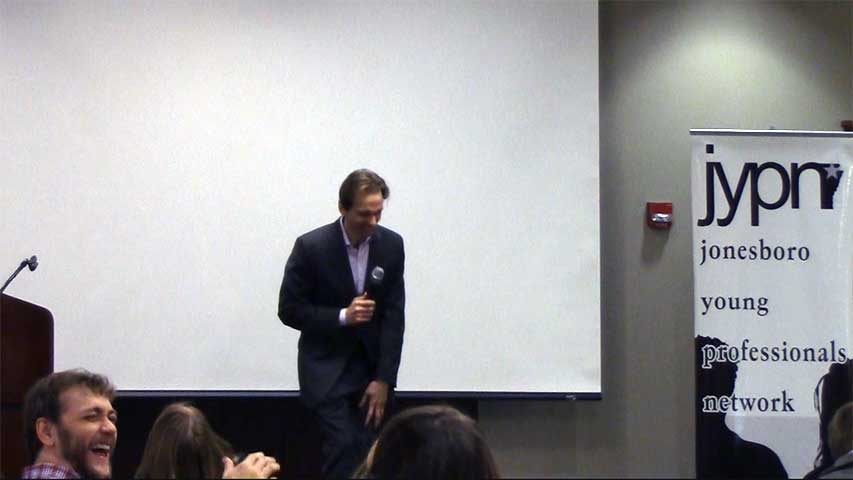 "Larry Weaver was the Keynote at our annual JYPN Leadership Conference this year. Larry was hilarious, and he even made a point to incorporate a some great leadership material that our young leaders could take and apply to their everyday life. Larry was early, ready to go, and we would definitely recommend him for any crowd or environment." - Professional Development Chair, Leadership Conference (Jonesboro, AR) 5/5/2017
---
Judah Church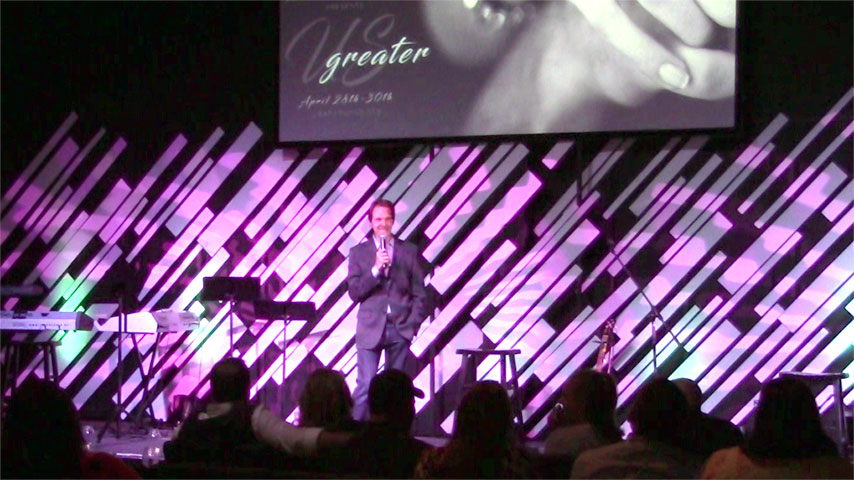 "Larry Weaver was perfect for our Marriage Conference's Comedy Date Night! He was fun & engaging with the audience. His material was fresh and he also played off of the audience really well." - Lead Pastor, Marriage Conference (Charlotte, NC) 4/28/2017
---
Equipment & Engine Training Council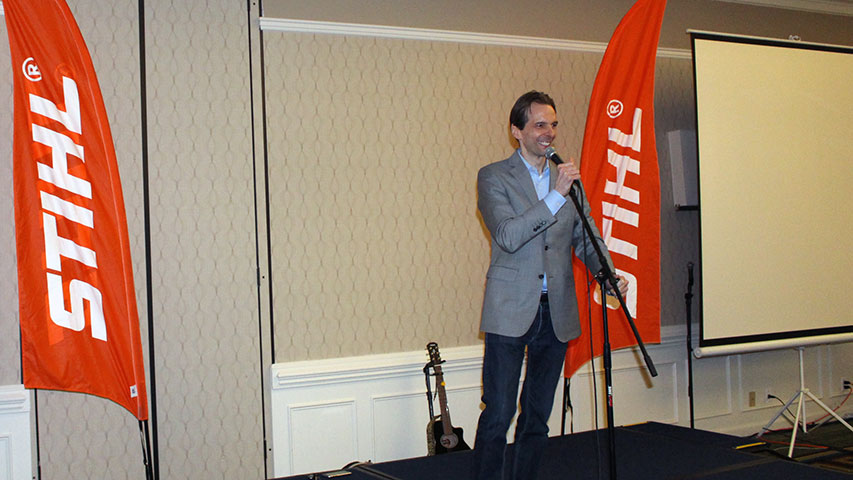 "Larry Weaver did a great job for us at our annual conference. He was able to work in some comedy that was specific to our group and it was a big hit. Larry was prompt, professional and interacted with our audience well." - Executive Director, Annual Conference (Virginia Beach, VA) 4/7/2017
---
DavLong Business Solutions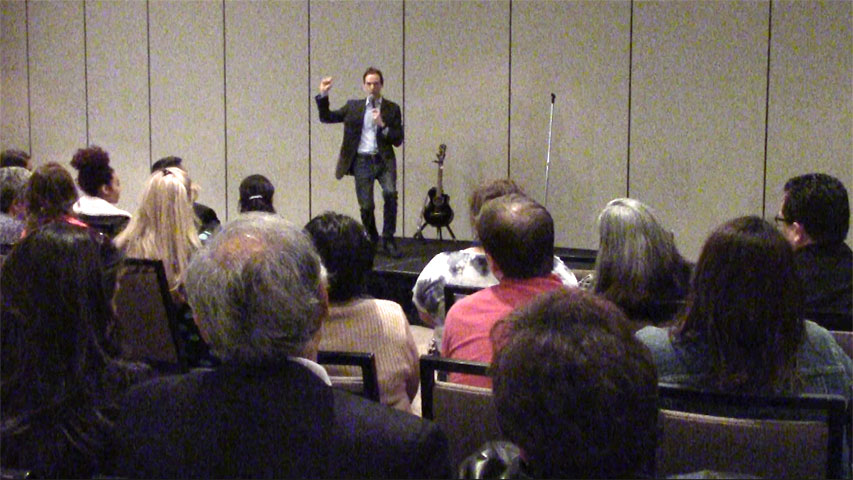 "Larry Weaver was great. He arrived early giving us plenty of time to make sure everything was setup correctly, meet my team, and go over our event. He was extremely professional, gave a great show and even wrote some custom jokes for our meeting. Our clients really enjoyed the show and his comedy. We received great comments about our reception and his show. Larry also helped after the show presenting some give-aways we had planned and he stuck around to mingle with some of our clients. It was great ending our event, with his help, on a high note. I highly recommend him for your next event." - Sales Manager, Client User Group Meeting (Charlotte, NC) 4/6/2017
---
First Baptist Church of Eau Gallie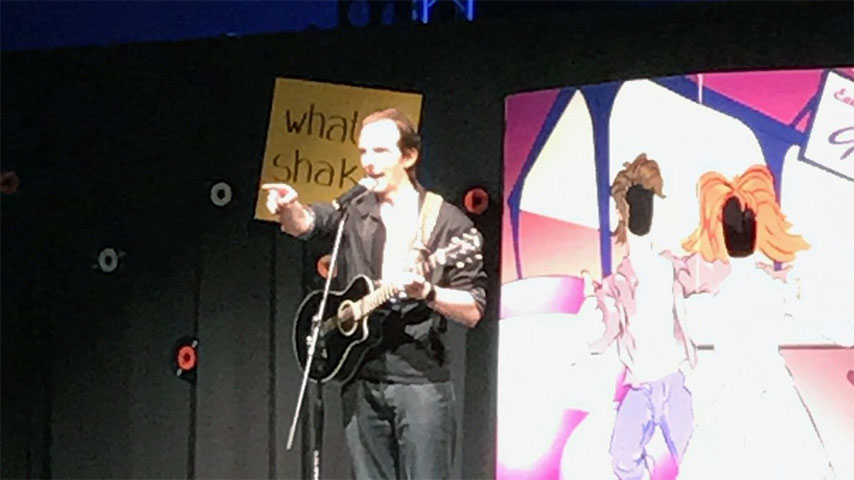 "Larry Weaver did a fantastic job at our 50's Themed Fundraising Banquet. Relatable, personable, and great, clean, down-to-earth Southern Humor! We loved how he interacted with the crowd and even threw in a couple of "inside jokes". He's always done a great job connecting us with other comedians and illusionists, and it was great to finally have him be our entertainment for the annual event. Thank you Larry!" - Pastor of Students and Families, Annual Winter Banquet (Melbourne, FL) 3/31/2017
---
Greater Sumter Chamber of Commerce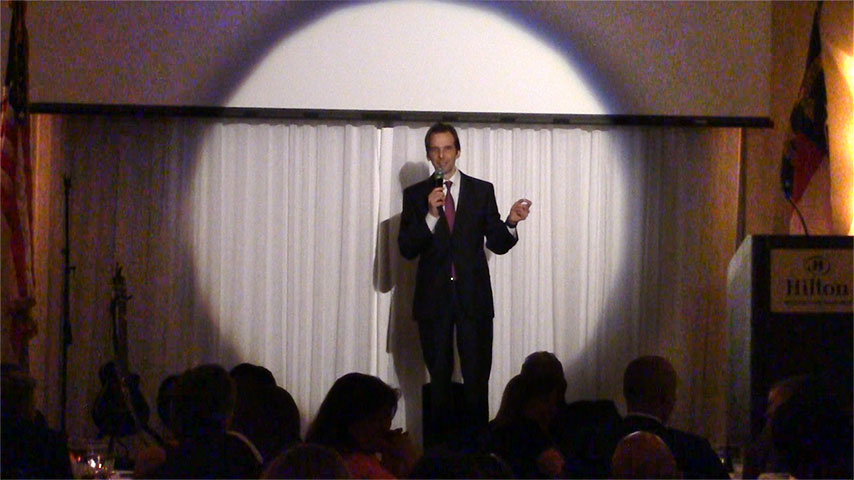 "Larry Weaver was great! His show was very much fun, and opening with the awards was a nice touch. Larry was easy to work with and communicate with, and my folks enjoyed the show. He was a great addition to our event. I would definitely recommend him." - Vice President of Operations, Annual Retreat (Wilmington, NC) 2/18/2017
---
Harvest Ridge Winery
"From start to finish Larry was great to work with! We invited him to be the main act for our New Years Eve Party and he did not disappoint. He made the process easy and fun, and everyone loved his act. It was clean humor that everyone could relate to. He even took the time to understand our area and incorporate it into his comedy. He was a wonderful addition to our party and we hope to use his services again in the future." - Tasting Room Manager, New Year's Eve Party (Dover, DE) 12/31/2016
---
Integrity Staffing Services, Inc.
"Larry Weaver provided a great show for our company Christmas gathering. I was impressed by his timely responses and willingness to accommodate our schedule during all of the arrangements. The presentation was funny with just the right amount of interaction with the guests. I think it's amazing that he can zero in on the feel from the audience and know just who to 'pick' on, like our Winchester folks. I also appreciate him customizing 'Twas the night before Christmas' using our peculiar little stories. That was a big hit with everyone. It was our first experience with a comedian and we were all very happy with the outcome. Thanks so much." - President, Company Christmas Party (Virginia Beach, VA) 12/16/2016
---
Carolinas Hospital System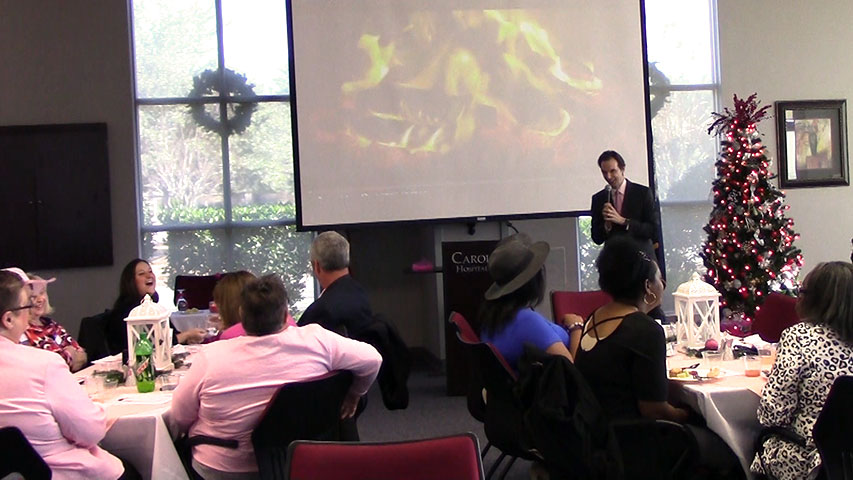 "The hospital I work for has a Pink Tea Party each year for the breast cancer patients. We wanted to have some fun this year and let everyone relax. Larry was absolutely AWESOME. His performance was funny and very entertaining. He interacted with the audience very well and kept everyone on the edge of their seat. He stayed after his performance and assisted with our drawings for the guest. Everyone was very pleased. Thank you so much. I would highly recommend him!!!!!!!!!" - RN Lung/Breast Nurse Navigator, Breast Cancer Survivor Celebration (Florence, SC) 12/10/2016
---
Wake County Wildlife Club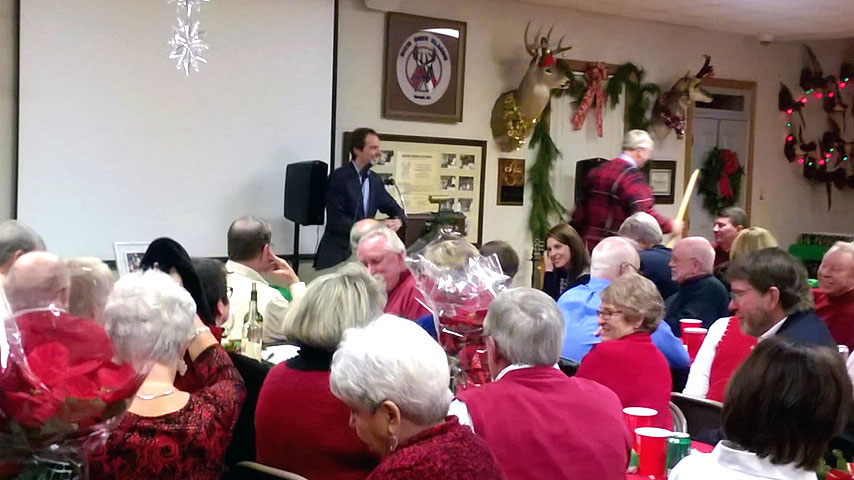 "Larry Weaver delivered an outstanding performance at our Annual Meeting and Christmas Party. He far exceeded my expectations, and had the entire crowd laughing throughout the show. As one of our new members was leaving the party, he was telling how much he enjoyed the show and he was still laughing as he headed to the parking lot. I received a lot of compliments regarding his show that night and also had some phone calls the following day telling me how good it was. We had people in the audience with ages ranging from early 30's to late 70's and everyone thoroughly enjoyed themselves. I really appreciated how he kept the program and jokes clean, it's a rarity these days to not have cursing or something that could be offensive to people. Larry is a class act." - Vice President, Christmas Party (Durham, NC) 12/10/2016
---
Labtech Diagnostics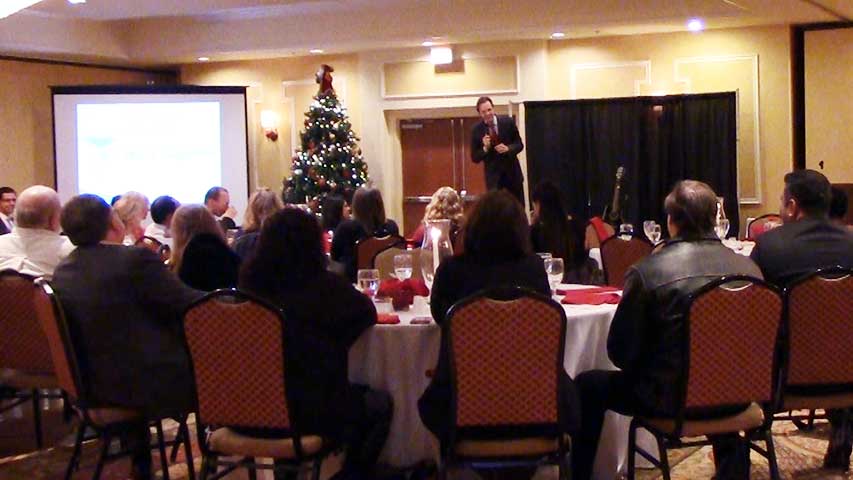 "Larry Weaver did a phenomenal job. Not only did he exceed our expectations, he went above and beyond. His award ceremony was on point and he made the crowd shed tears for about an hour straight. Highly recommend for any event." - Director of Operations, Company Christmas Party (Anderson, SC) 12/3/2016
---
Savers Marketing
"Our audience enjoyed Larry Weaver's performance. The feedback has been positive. Thanks again for being with us and helping us make this meeting a success." - President, Agent Symposium (Winston-Salem, NC) 9/7/2016
---
Cary Theater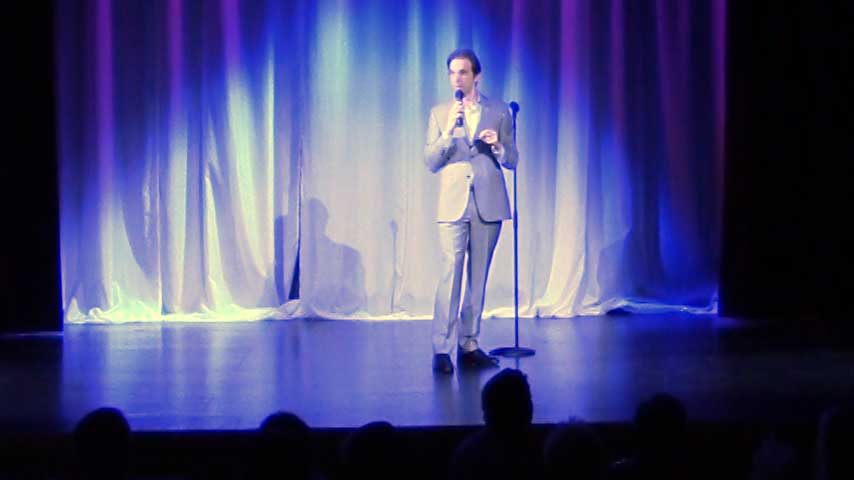 "Larry Weaver brought the house down at The Cary with our first sold out comedy show! We had to turn people away at the door. He brought in amazing talent and provided a wonderful evening's entertainment. This was a great addition to our regular comedy series!" - Downtown Theater and Events Supervisor, Clean Comedy Concert (Cary, NC) 7/15/2016
---
Columbus Regional Healthcare System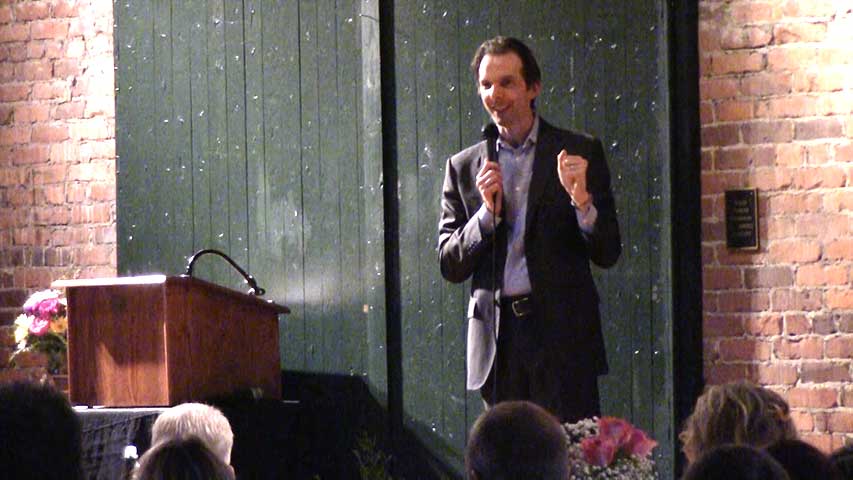 "Larry Weaver's performance exceeded my expectations. All of the feedback that I have received has been extremely positive. One of the directors in attendance remarked that this was the best service awards banquet she has ever attended. A couple of the other directors in attendance indicated that they thoroughly enjoyed the entertainment. Larry was very prompt, arriving well ahead of the start of the banquet. Very professional and brought attire to ensure he was dressed appropriately for the occasion. The material he used was both clean & appropriate and related well to the audience he was addressing. The directors enjoyed picking out 'funny awards' that related to their employees and I believe the employees enjoyed receiving these awards at the banquet. Prior to the event, Larry was very responsive in replying to our request to book entertainment and always followed up and through in a timely manner. It was truly a pleasure meeting him. Thank you." - Human Resource Generalist, Employee Service Awards Banquet (Whiteville, NC) 5/9/2016
---
North Carolina Training, Instruction Development And Education
"Larry Weaver provided a show for our conference that was attended by a couple hundred Professionals who work in the Mental Health Industry. He was professional and funny, and he connected very well with his audience. He arrived at the venue very early, and was more than prepared. We had a great time with Larry, and would highly recommend you see him soon!!" - Entertainment Committee Chair, Annual Conference (Wilmington, NC) 4/26/2016
---
Alamance Regional Medical Center Auxiliary
"Larry Weaver provided the entertainment for our National Volunteer Week Luncheon. I have gotten such great feedback. Everyone loved him! His down-home brand of humor really resonated with our volunteers. He was a natural at drawing people in and the volunteers really enjoyed his interaction with the audience. Nothing like some good clean fun! In addition, Larry was a joy to work with; prompt, pleasant, and professional. Needless to say, he was a hit!" - Director of Volunteer Services, Hospital Volunteer Awards (Burlington, NC) 4/13/2016
---
Georgia Southwestern State University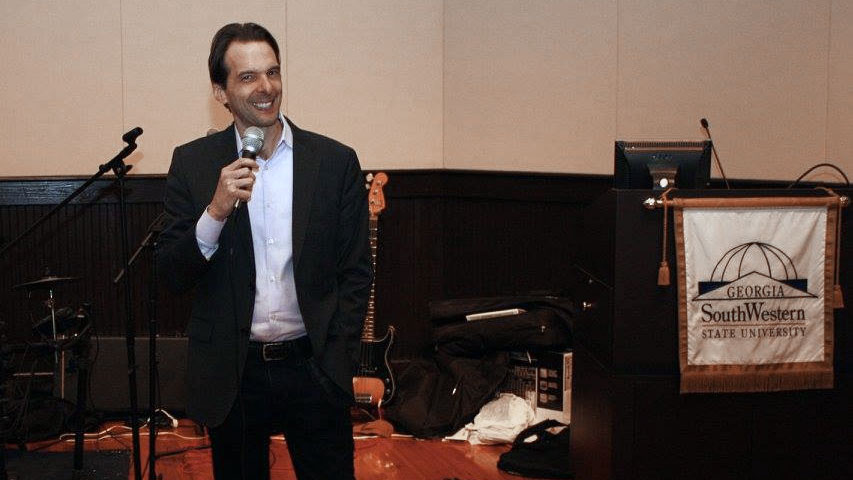 "Larry Weaver delivered a wonderful performance. Everyone has had rave reviews for his show. He showed up promptly just as he said he would; for an event planner that is very important. Believe me, there is nothing like wondering where someone is when the show is about ready to start. He milled with the crowd before the show; I think that created a good feeling with everyone. He was very prompt in responding to our emails regarding the booking of this event. We were able to advertise the event very effectively due to his wonderful promotional materials. It was indeed a pleasure to work with him." - Director of Alumni Affairs, Alumni Reunion (Americus, GA) 4/9/2016
---
Lincoln County Chamber of Commerce
"I have heard nothing but GREAT things about Larry Weaver's performance!!! Our audience loved all the clean jokes and his easy-going personality set the mood! We had a wonderful evening and laughed the entire time! We also loved the songs at the end of the performance. It was a great addition to the show! Off the chart!" - Treasurer, Annual Banquet (Lincolnton, GA) 3/12/2016
---
Grace Community Church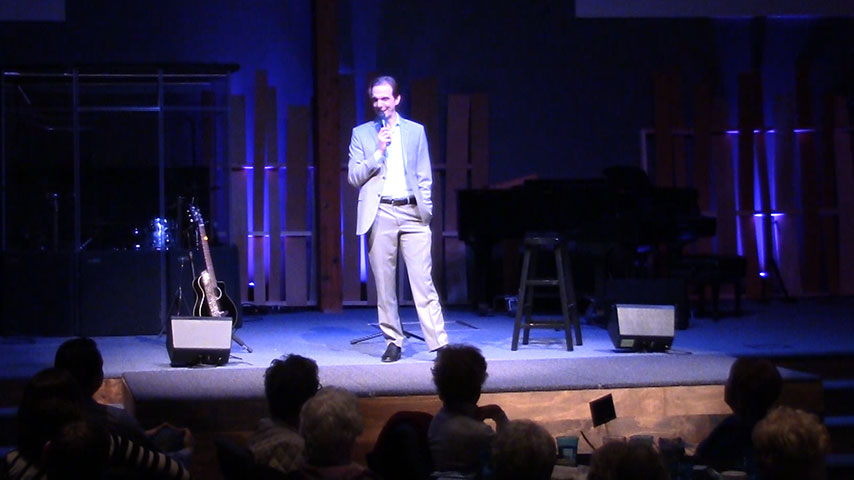 "Larry Weaver was prompt and professional. I could not have been any more pleased to celebrate our 5th event than to have him on our stage. The whole booking and communications in the process could not have been better. Many thanks for support and assisting me as director of Grace Alive to make this event special every year. There were some in the crowd that have expressed that they have been going through difficult time in their lives. Larry's performance gave them a chance to forget those worries, laugh and feel good for a while. That is our purpose, and he filled that. Thanks!" - Event Chair, Comedy Night (Raleigh, NC) 2/27/2016
---
Murray State College Foundation
"Larry Weaver made my very first event a success. I really appreciate the wonderful job he did. He catered to our audience and brought a fresh and new type of entertainment we don't normally see in our part of the world. We will be using him again." - Executive Director, Fundraising Gala (Tishomingo, OK) 2/13/2016
---
Grand Savings Bank
"Larry Weaver was a huge hit at our company Christmas Party. His act was the perfect blend of customized company humor and general humor. The funny employee awards were the icing on the cake of his performance. His clean yet hilarious jokes allowed the group of diverse employees to bond. Employees raved about him after the event, especially the CEO. He said that he's never laughed as hard as he did that night. (Thanks Larry for making me look good for my boss!) Not only was he awesome the night of the party, but working with him before the event was a breeze. He was professional, organized and friendly. I would recommend Larry to any group or company to spice up their next event." - Marketing Director, Annual Christmas Party (Siloam Springs, OK) 12/5/2015
---